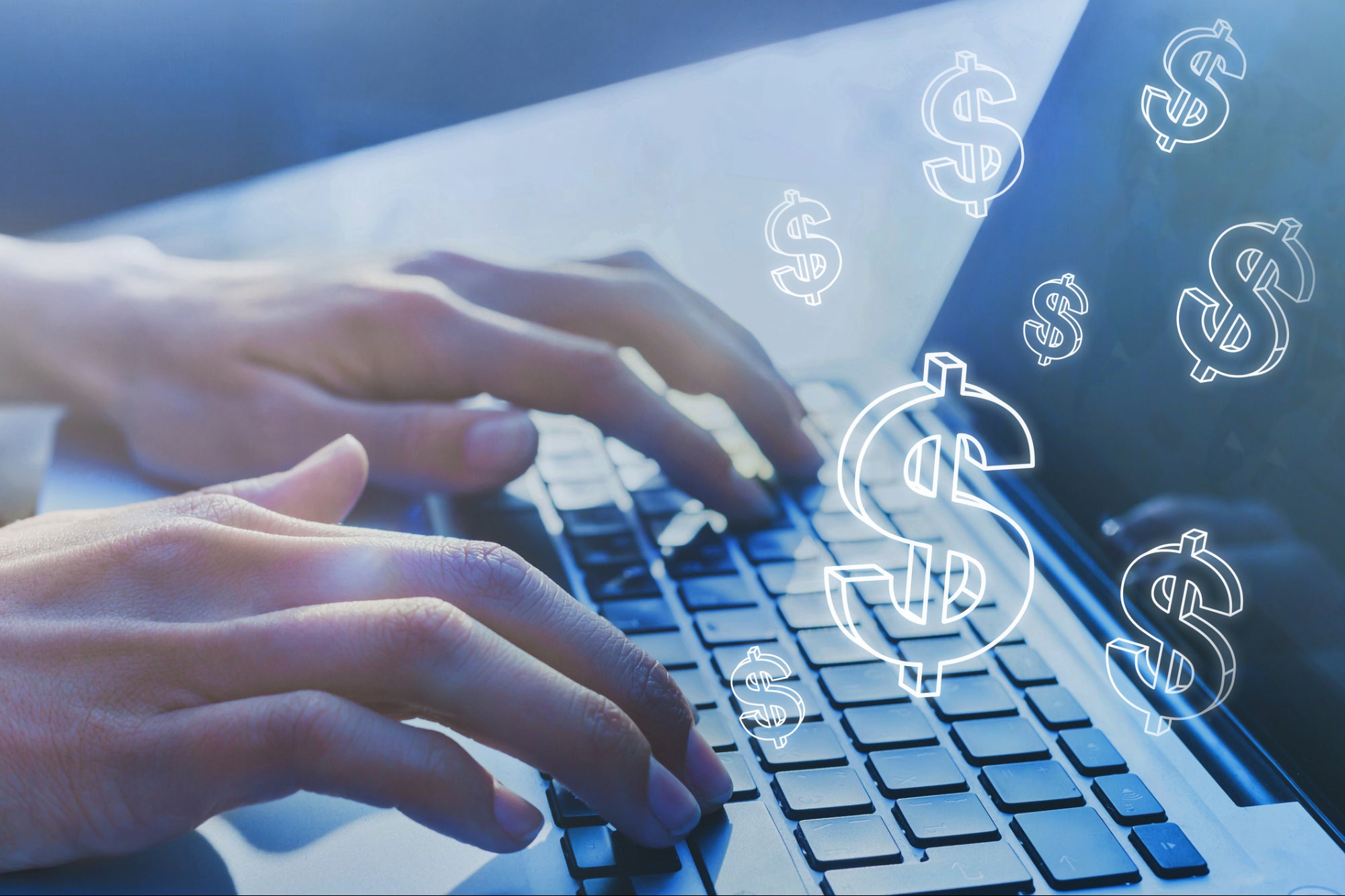 Content Monetizing
With the world shifting its affairs to the virtual one, online content has attained value in the domain. No matter what kind of thing interests one, one cannot get the best of it without its content. Well, the online content has to be unique, creative and alluring enough to win readers around. Only then it can manage to churn the waves of success for the concerned platform. The growing demand for creative content has thrown up a heartening scope for money earning for their creators. This process of making money from the content is known as content monetizing. In the physical world, publishers can find a plethora of ways to earn money. Magazines, books, etc., are some examples reflecting that part.
However, it is not that simple in the online world. One can trace that to the free mobility and access to online platforms around the world. Therefore, publishers have to come up with arrangements that can deal with it and extract gains for them. Not just the arrangement, but they also have to emphasize the quality of their content. Because readers only look for differentiated and creative content on the online platform. Publishers acknowledge that part to a great extent and focus on quality content in the domain. 
To their delight, there are many ways for them to make money in the online world. Some of the payments come from the users, while others come from a third party. Among them, the advertisement evolves and thrives with a large commercial scope. It has altered its nature and format many times over the years to serve the needs of the readers on the other end. However, it went through an ugly phase during its initial years in the online world. 
For instance, readers used to get advertisements in form of banners and pop-ups on the screen. They ended up losing their place for annoying readers and eating up on their attention, time and efforts to reach their best. Not just that, they also got into the storm of charges of stealing personal data and encroaching on the privacy of the readers. As a result, readers ended up taking a turn away from the undesired advertising.
But with voices against the irritating and stalking advertisements rising, many reforms have got on the board. The structure and nature of digital advertisement have seen a shift towards a content-friendly approach. Affiliate marketing, product placement, and pay-per-click (PPC) ads have come up to define the new normal in the online world. Not just that, many new formats have risen to the fore to deliver the best to the expectations. Among them, native adverts and sponsored content are ruling the trend. These options go a long way in monetizing the content. They involve upfront fee payments for content that presents products and services before their potential customers.
Not just that, they also do not keep the monetizing part under the cover. These advertisement elements support the sponsored and other advertising disclaimers. The waning ground for digital advertisement is paving for the content-driven promotion of brands in the online domain.
Borrowing from the magazine sale set-up, many platforms have come up with pay wall arrangements. Under these arrangements, readers need to shell out an upfront fee to access the relevant articles. It draws from the fact that most online users are always up for quality content and information, even if they have to pay for it. Also, to publishers delight, the risk rests with the readers in these arrangements. It depends on their luck whether they will end up with quality content or irrelevant work. Publishers can rack up their gains in this case. However, these gains would not last long if they do not work on the quality of content. 
Poor content services can cost them their customer base. The customers at target would wait for the time to snap back with their poor ratings and feedback. Thus, the quality of the content should be the priority for them. Apart from these paywall narratives, many brands have also pitched in for donation campaigns. They win the trust and interest of readers by reflecting on their promise of quality content. They leave it for their readers to decide how much they value the content they read on their platform. They can then contribute accordingly in the form of donations. Not just that, they also come with many options of donations. For instance, one can find the option of donation per article. Adding to that, one can also choose to donate on an annual basis.       
Another way to go for content monetization is "participation". It refers to the itinerary articles to thrill wanderlusts. With traveling and vacation evolving to fill the hobby bracket, the demand and consumption of this itinerary-related content have grown in the online domain.  They are playing a vital role in carving out a satiating and unforgettable vacation experience for their readers. Adding to that, their success has also enlarged the scope of gains for their publishers. Their starry ratings and show are illuminating their case in the domain. 
Apart from that, publishers are also adding many other profitable bits on their platter. One can find event series bubbling on the fore to make for that part. Building on the name and fame of their publications, they are going ahead to host many events. They provide invitations to hosts and speakers that can attract people interested in the concerned domain. Many events have highlighted their monetary potential for publishers. For instance, one can come across TimeOut's event that scripted its starry narrative with its 400k ticket transactions in 2017. Cementing its case on that note, Thrillist has constituted an 8-member event organizer team to serve quality time to their readers. 
Therefore, the success of these events hinges on the quality of content that the platform supports for its readers. They would only put their money up for the events if they expect to derive the value of their money. Content thus holds a dominant position in weaving the brand base and its name to allure potential readers in the domain. It goes a long way in deciding the level of fame and success of the events shimmering on the board. Content monetizing thus evolves as the building block of the business ladder of publishers in the present time.  
The growing glory of affiliate marketing is fueling the demand for quality content in the business domain. The opportunity of commission and other payoffs is alluring many publishers to pocket their business revelries.  They are coming up as a starry way to promote product and service brands without confronting readers with annoying banters. Thus, the doom of digital advertising is leveling the ground for publishers to make gains with their content. 
Therefore, there is ample scope for publishers to pocket their deserving award for their content efforts. Not just that, they are also holding a position of power by putting up an alluring recommendation for products and services. It is not a surprise to find a plethora of platforms moving to content monetizing to extract their share in the whirls of gains. And, readers also prefer to accord their preference to their content. Their straightforward approach and presentation help them in saving their time and efforts. 
Well, there is no single strategy to suit the pay-off targets of all content publishers. They need to look at the nature of the content and find suitable ways to deliver it to their readers. For instance, a pay wall may not help one get the best money score in every case. It is a suitable choice for platforms that have got a stronghold in the content domain. One can find it running the engine of gains for starry websites and platforms. In the case of a nascent platform, it may end up begetting counter-productive effects. Their pay walls may end up discouraging their readers and pare down their budding customer base. 
The donation or contribution kind of set-up may come to their rescue. That can go a long way in nurturing their goodwill among their readers. Not just that, the option of contribution also signals quality content. That provides them with an incentive to check out their content. For instance, one can find the iconic 'The Guardian' winning its readers with the donation option. Many other well-known publishers also prefer to resort to the donation option. Therefore, it is a win-win situation for both readers and publishers with these set-ups.
One can take inspiration from the star publishers of the domain. Going through the list, one can come across the success stories of Conde Nast, Hearst, Huffington Post, and BuzzFeed. They have showcased the potential of content monetization in the online world. They come with different set-up to ensure the maximum inflow of revenue. Their customer base and fame highlight their quality content.
Thus, one can conclude that content monetizing is making waves as the flavor of the season. It holds the key to unlock many business potentials for publishers. But that requires them to come up with pragmatic and rational strategies to sell their content at their best.